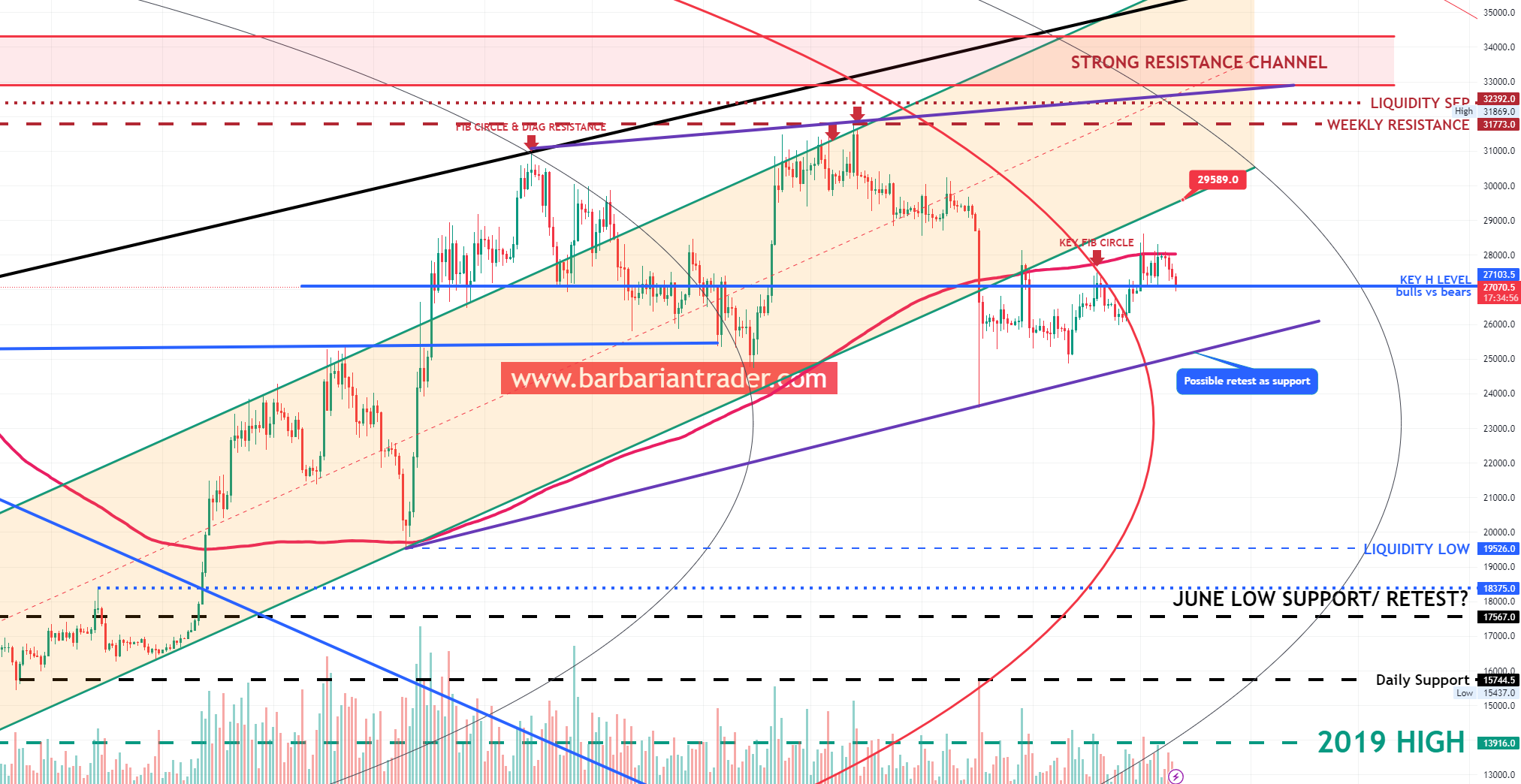 Bitcoin Daily chart
For the last weeks, Bitcoin prices ranged between 25000 and 31700.
For now, bulls managed to push the price above the key horizontal level of 27100. If this level is held as support, we might see the Bitcoin price move up for a test as resistance of the 29500-30000 area. Failing to hold 27100 as support, we might see the Bitcoin price falling down into the 25200 area of support (watch the below diagonal of support).
Considering that traditional markets had a strong rally in the last weeks while Bitcoin price consolidated sideways, there is a good chance for the Bitcoin price to catch up with the market and see a strong rally in the next days/weeks. In the past Bitcoin most of the time reacted with a delay to the market's action. For a bullish output, I would prefer to see that Bitcoin price can hold the 27100 level as support and in the worst case scenario to see the Bitcoin price remaining above 25000. Loosing 25000, the scale will favor the bears, and long term we might see the 2019 high (13916) targeted.
If you want to see this chart LIVE and other charts as well, join our Discord VIP trading group: https://www.patreon.com/barbariantrader