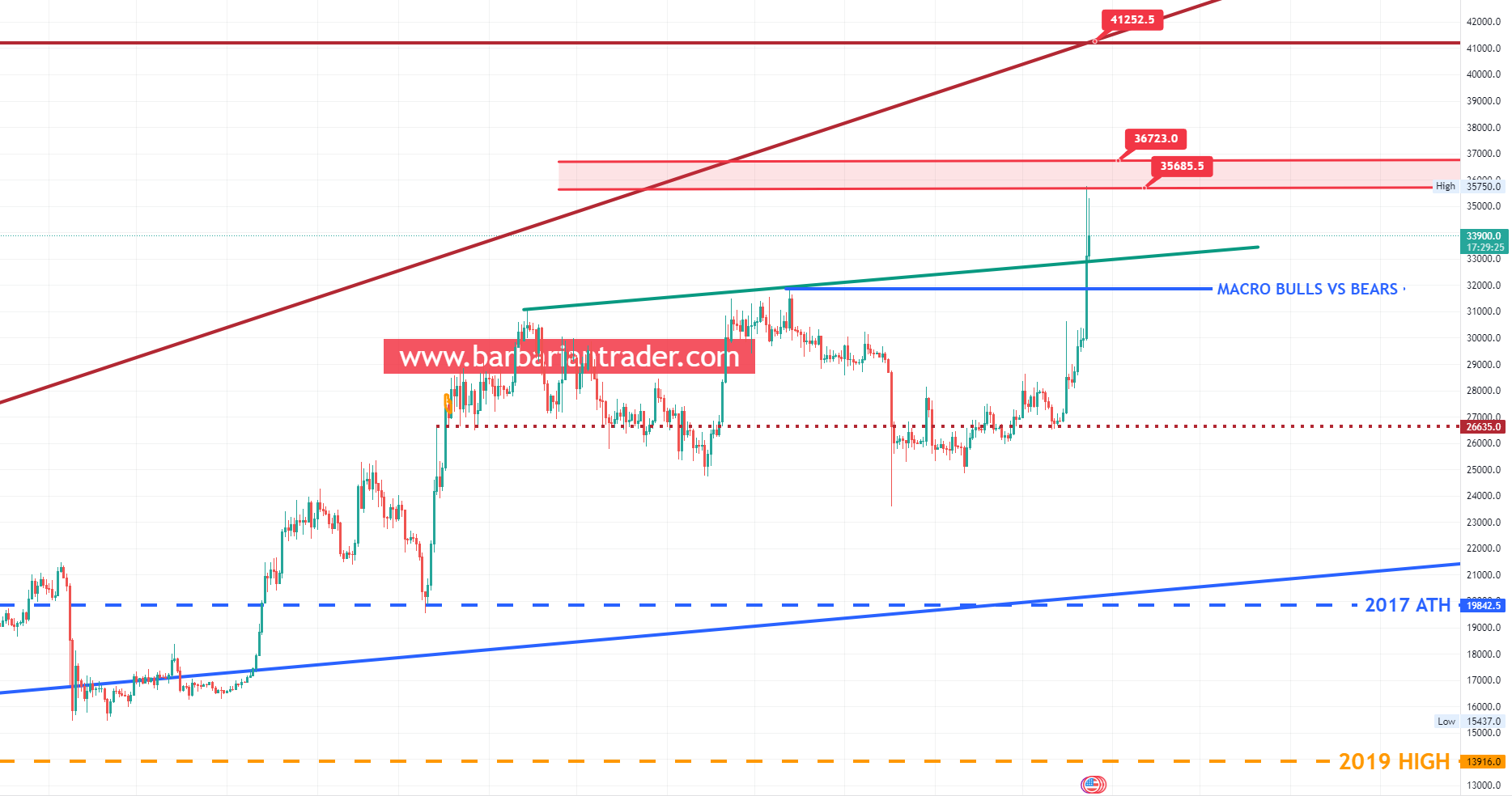 BITCOIN Daily chart
BITCOIN price managed to break the level of resistance of 32000-34000 and bulls pushed the price up into the next strong resistance of 35600-36730.

Surprisingly, on some exchanges, we saw some serious slippage, and the price was pushed as high as 36740. This indicates that we might have a lack of liquidity in the market and the price was easily manipulated to attract more retail investors to buy Bitcoin. This could, as well, be a move to hunt the stop losses for most of the short trades.
Once the pump was done we saw a big drop in liquidity, which might suggest a possible pump-and-dump move with a possible reverse of the price into the initial range of 24000-31000.
For a Bullish output and for the price to continue the rally up, the 32000-32900 level must held as support, and preferably Daily should close above 32900. Failing to do so, the Bitcoin price might revisit the psychological level of 30000 and below. If the bulls manage to reclaim the 36730 level as support, I don't exclude a possible strong continuation of this rally up into the 41000-42000 area (along the red key diagonal of resistance)
For now, we might see the price of Bitcoin trading into the 32000-36700 range until a clear one or other key S&R macro level is hit.

Hope you enjoyed this article. Don't forget to follow me on Twitter, YouTube and Instagram. As well you can join our Discord VIP trading group: https://www.patreon.com/barbariantrader