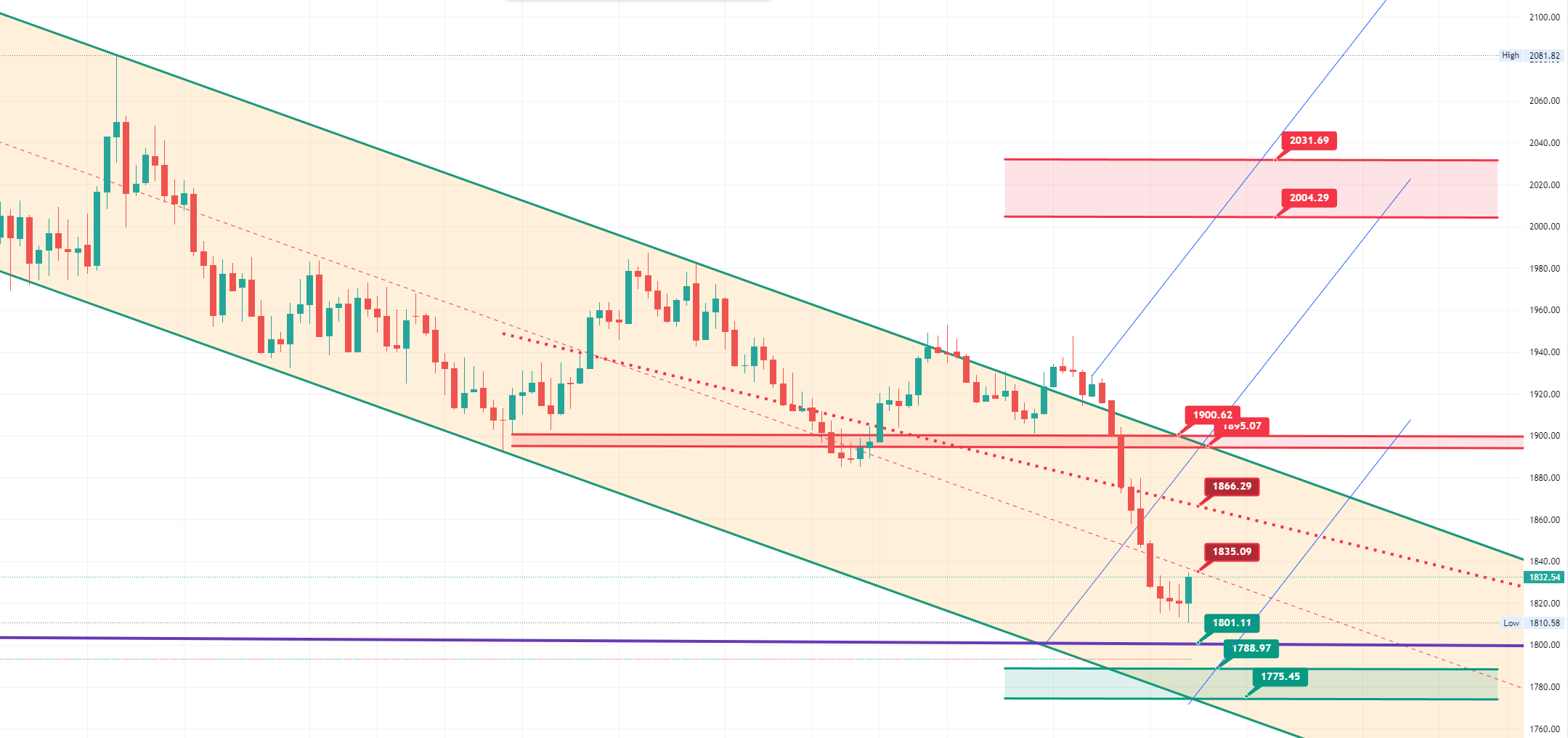 After nine consecutive days of price falling, Gold price found support close to the key level of 1800. 
For the moment, the 1811 area is acting as support and gave us a good bounce. 
From the macro perspective, Gold painted a bullish descending parallel channel and Friday closed just below the median of it, close to the 1835-1836 area of resistance. If next week's Gold price manages to break this resistance and flip it in support, we might see a strong rally up into the next key resistance of 1863-1866 and possibly into the 1895-1900 area ) top of the channel.
In my opinion feels like it is just a matter of time until this channel will play out and we might see Gold price testing the psychological level of 2000 USD.
If you have not jumped on board yet to buy some Gold, probably this is still a decent level to do some DCA.
In case the price Gold continues to fall lower, levels to keep an eye on and probably buy/ load a long position are marked with green in the chart: 1775, 1789, 1801.
If you enjoyed this article and want to read more of market analysis, visit https://barbariantrader.com 
-