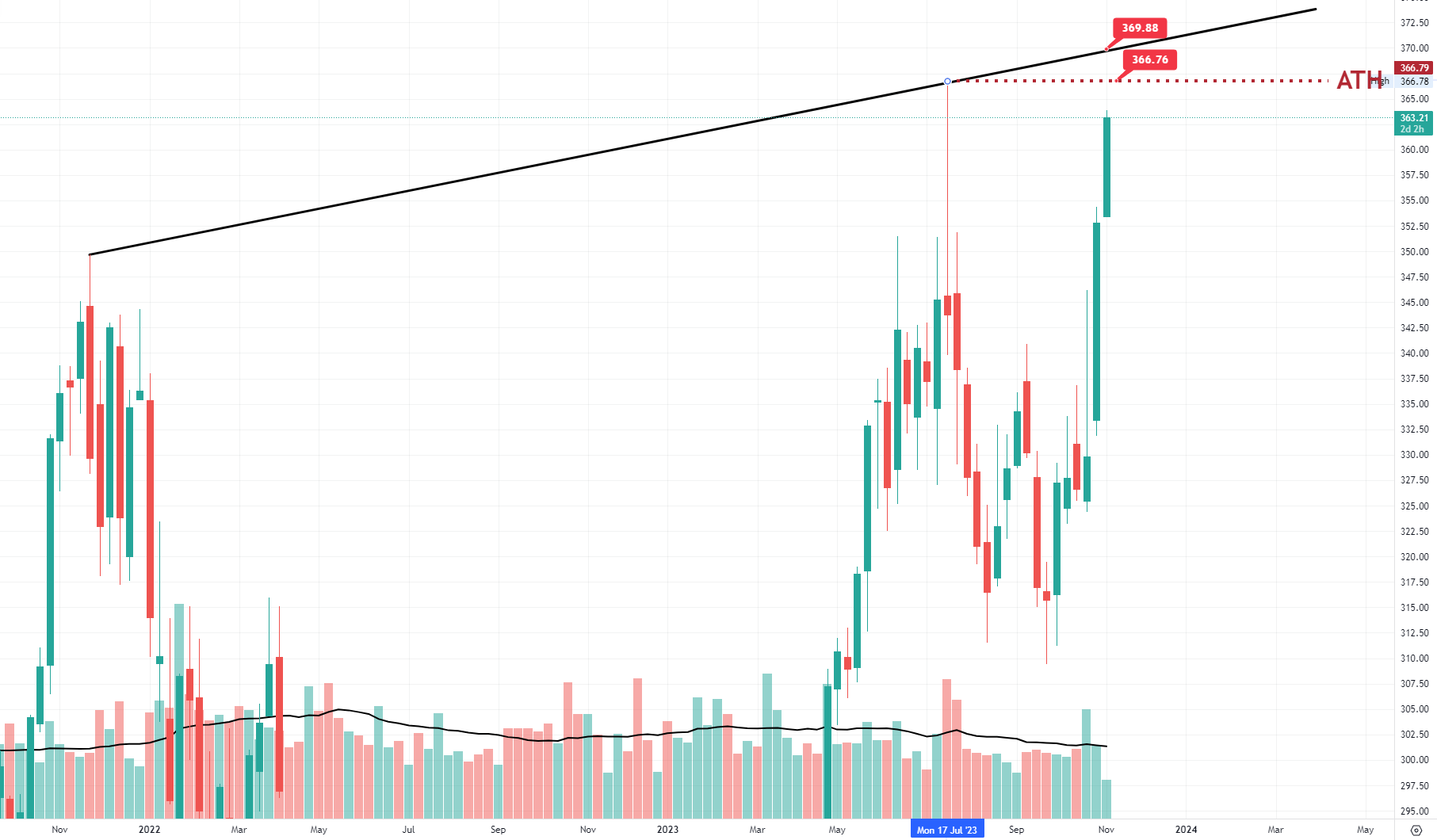 Microsoft Weekly chart
Price pumped in the last weeks close to the ATH.
Can we see a new ATH soon? Possible.
Once the ATH liquidity zone is hit, we can see a strong rejection and very high volatility in the next weeks. This chart is another good example that markets are ready for a crash and a big trend reversal into a bear market.
For those who want to jump into a swing short on Microsoft, this is a good level to start to build up on the short position. Personally, I am adding to my short position up to the key resistance levels from the chart.


Trade safe and manage your risk
I hope you enjoyed this article. Don't forget to follow me on Twitter, YouTube and Instagram. As well you can join our Discord VIP trading group: https://www.patreon.com/barbariantrader