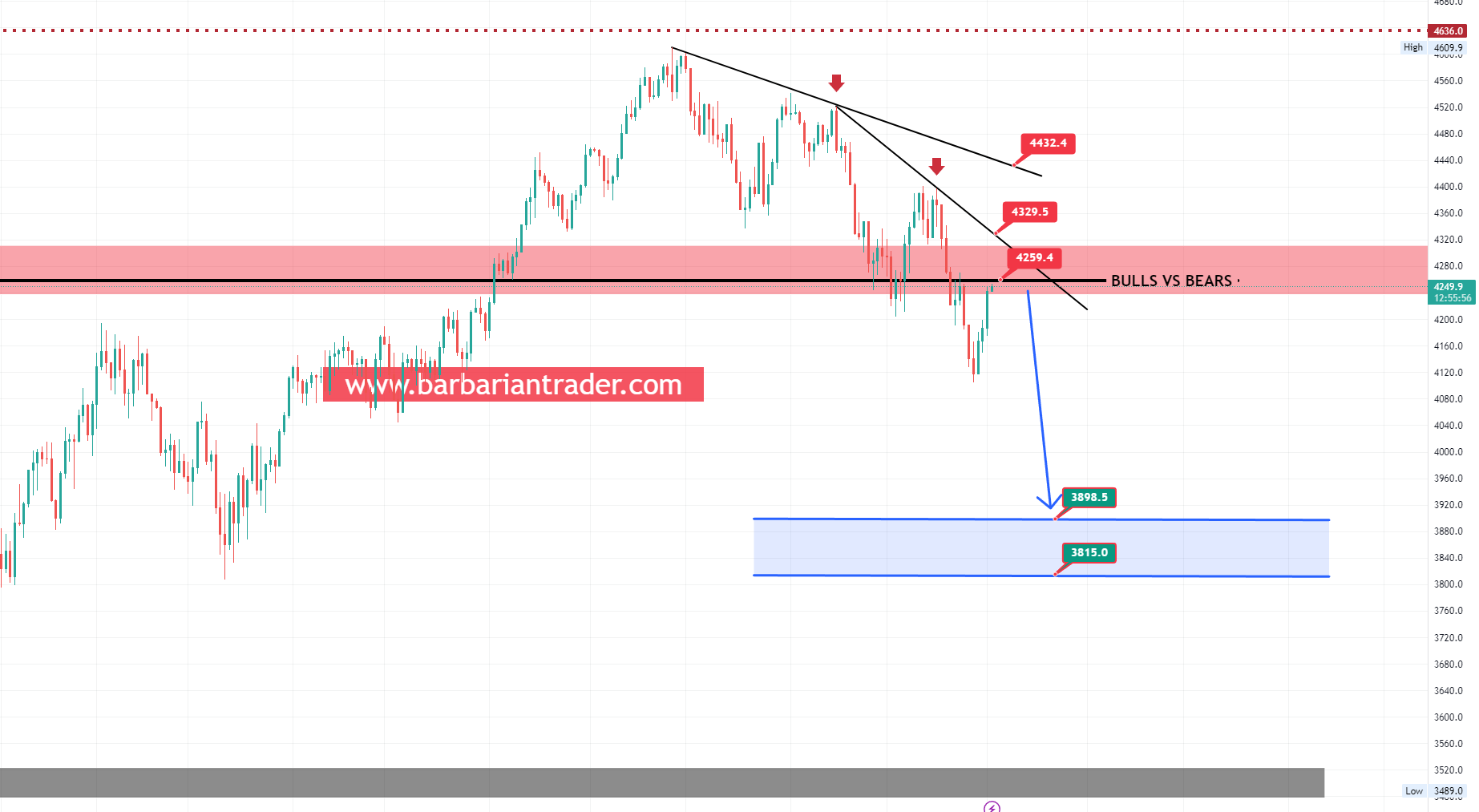 S&P 500 Daily chart
The S&P 500 is facing a decision after bouncing into the key resistance level of 4260.
From a macro perspective, the S&P 500 is still under selling pressure. No matter if bulls are enjoying this bounce, as long as the S&P 500 price is trading below the 4260 level and the descending diagonal of resistance (4329 for now), the trend remains bearish and we might see, long term, the 3815-3898 area tested.
In the next few days, if the 4260 level does not give a strong rejection, we might see some choppiness along this level with a possible continuation up into the descending diagonal of resistance, currently at the 4329 level.
A possible good swing trade can be set here:
Entries: 4260-4350. SL 4452. TP in the 3900-4040 area.
Trade safe and manage your risk
I hope you enjoyed this article. Don't forget to follow me on Twitter, YouTube and Instagram. As well you can join our Discord VIP trading group: https://www.patreon.com/barbariantrader