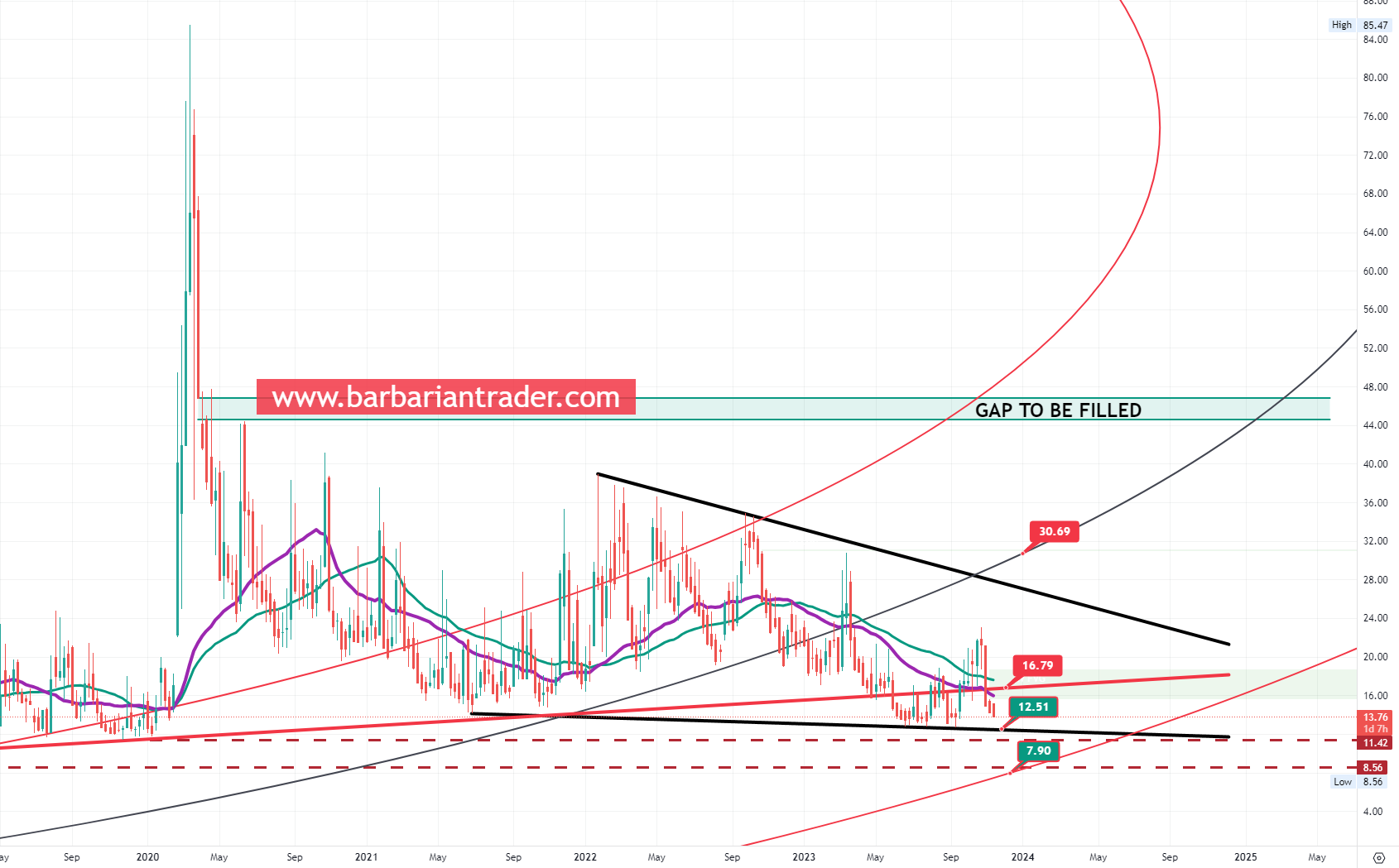 VIX Weekly chart
On the bigger picture, Vix painted a big falling wedge. In the next weeks, we might see a reversal and the wedge to play out. That will put a lot of selling pressure on the markets.

There is a big gap above that might be filled in the next months. A pump to that level will crash the markets big time. Feels like it is just a matter of time now.
I marked the S&R key levels that we need to look for in the next weeks.
Trade safe and manage your risk
I hope you enjoyed this article. Don't forget to follow me on Twitter, YouTube and Instagram. As well you can join our Discord VIP trading group: https://www.patreon.com/barbariantrader